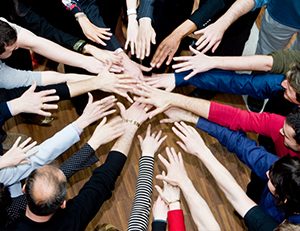 Compu-Tech is a family-run organization based in the heart of Washington State. Our team of employees gives us the competitive edge that distinguishes us from the competition - providing excellent products and customer service for over thirty years. Since the company was established in 1974, it has grown to include a broad spectrum of programmers and support specialists. In the age of out-sourcing, we value our on-site staff and work hard to maintain a team-oriented environment that promotes individual expression and a strong work ethic.
2022: Account Manager / Software Support
Position Overview:
The requirements for this position with Compu-Tech, Inc. include skillsets typical of a an account manager in a customer-facing role.  Compu-Tech will provide training for the right candidate. Click to download an overview of this position.
About Compu-Tech:
We are a small, independent software development company that provides accounting, inventory and warehouse management solutions for the agribusiness industry.  The customer base for development and support generally includes multiple warehouse locations with on-site hardware, a primary office location, and remote ranch office locations which are supported over VPN or via GoToAssist.
Our Mission: To serve both our customers and our community.
Our goal, first and foremost, is to provide superior customer service. From custom programming to training and support we strive each day to put forth our best. But don't mistake us for a company that is 'all work and no play'. In addition to the goals and vision that we've created for our business, we also value our local community. Compu-Tech has a long history of supporting local sports teams and youth organizations - because we believe our duty as a company extends beyond the economic principles of 'ROI''.
Do you have what it takes?
We are always looking for talented professionals who match one or more of the following skillsets:
•  Programming experience with languages such as RPG, CL, Java/J2EE, JavaScript, React.
•  Solid understanding of relational databases, database design, SQL, data processing.
•  Networking and LAN/WAN experience.
•  IBM i Client/Server experience (hardware and/or OS experience).
•  Agribusiness experience (accounting, payroll, warehouse/production or sales/marketing).
Please email your resume to careers@compu-tech-inc.com or mail a hard copy to:
Compu-Tech, Inc.
Attn: Human Resources
PO Box 503
Wenatchee, WA 98807