ERP Software You Can Grow With...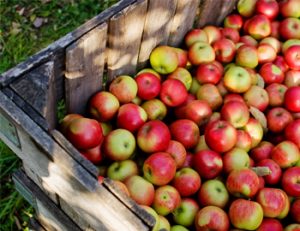 Compu-Tech, Inc. provides custom software for both the tree fruit industry and county governments in Washington State. Founded in 1974 our company has grown from a single employee to its present staffing of nearly 20 people. Having maintained the same core management throughout its history of operation, Compu-Tech remains a family owned and operated business.
Experience is Key.
Compu-Tech continues to be the largest and most experienced tree fruit accounting software provider in Washington State. A stable base of programmers, technicians, and software support staff has been the key to our longevity. The majority of our staff also has first-hand experience within the agribusiness industry – and it shows.
We make it our business to find the best solutions for your company.
Custom Software – The Way You Want It.
Compu-Tech is distinguished from most business software providers by providing fully customizable solutions for our customers. Have a unique business challenge? Our team is here for you. All of our software solutions are adaptable to fit the way you do business.
Unparalleled Service and Support.
We strive each day to provide the absolute best service and support for all of our customers – large and small. Our efficient and responsive help desk is here five days a week to assist you. From software to hardware, we've got you covered.
What we offer
1
Accounting & Inventory Tracking
The ERP system is a scalable solution for growers, packer-shippers, and sales agencies alike. We also offer an integrated payroll solution, which ties directly to your general ledger chart of accounts.
2
Trade Partner Integration
Eliminate dual data entry between trade partners with our EDI solutions. Share inventory, orders, order revisions, ASN and more between multiple business entities across the supply chain.
3
Data Analysis Tools
Our proprietary OnPoint Reporting tool allows you to design and develop your own reports from all aspects of the ERP solution from inventory to payroll labor history. Recurring reports can be scheduled to automatically email with a PDF or Excel copy of your favorite reports.