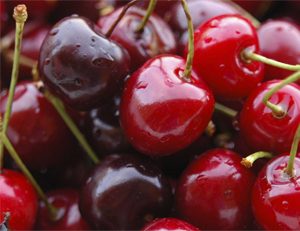 'Real world' experience is the genius behind all of our agribusiness software solutions. From Grower Accounting, Warehouse Operations and Sales to General Ledger, our team has tackled it first-hand. That's why we get it – and can support you at every step.
Feature-Rich, Scalable Software
• Supports Bulk Fruit Receiving/Inventory, Pallet Ticketing/Inventory, Sales, Shipping and Grower Settlements
• Fully-Integrated Accounting System
• One-Time License and Installation Fee
• Yearly Maintenance & Support Agreement Provides New Features and Keeps Software Current
• Email Directly from the system
Interested in learning more?
Call (509) 884-1542 today for more information.
Streamline Your Operations with Systems Integration
Our agribusiness package includes six basic components that are fully integrated: Bulk Fruit Receiving/Accounting, Packed Fruit Production, Grower Manifests, Sales Orders/Shipping, Billing & A/R. Download a PDF overview of the system to see a bulleted list of features.
Fax & Email Directly from Your IBM i Server
Send sales documents to your customers and shippers directly from the sales order programs. Email documents in PDF format or send a fax from the spool file as you're working.
Reduce the Need for Pre-Printed Forms
Cut costs by reducing the need for pre-printed forms. We can recreate your existing pre-printed forms so that you can fax, email or print any report or document right from the IBM i system.
Reduce or Eliminate Double-Entry with Electronic Data Interfaces
Systems integration between trade partners and plant floor vendors allows you to communicate information quickly and easily to any system that is willing to send and receive data. We can customize your software to generate a file directly from your invoicing batch.
Basic General Ledger System Included
Our General Ledger system can be purchased separately, however a basic version of the module is included and fully integrated into the Agribusiness package. Manage budgets, subsidiary ledgers, cash receipts and accounts payable for multiple companies – all under one system.